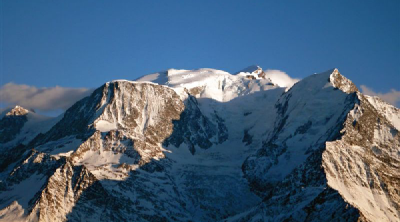 The Mont-Blanc spans the valley of the Arve and includes massive adjaçants the best known is the Mont Blanc, the highest point in Europe with 4810 meters. This land of wide open spaces and towering peaks is also a land of valleys, interconnected other, weaving an accessible and open to the world canvas.
Territory border between France, Switzerland and Italy, the Mont-Blanc are 14 towns and 400 villages where 55,000 people live.
Each mountain village became station preserving its identity, authenticity, its human dimension. Each cultivates its difference, but all share a common culture and traditions that make a Country!
The Mont-Blanc are:
14 towns
4 national park
a country which extends from 500 to 4810 m altitude
2 GR: GR © Tour du Mont Blanc and the GR © 5
7 valleys, 71 glaciers, 400 summits... the mont Blanc range, an exceptionnal site.